U2 - Vertigo Tour - December 12, 2005 - Charlotte, NC
Pictures and Clips
These were all shot with my Nikon Coolpix 8800. AWESOME hunk of photo hardware. The more I use it, the better I like it.
I converted the clips from their original MOV format to the much smaller AVI format (to upload them in their original format would have hogged up a nice little 850mb chunk of my server space - 850mb! I almost filled my whole 1gb CF card! Go figure! - and I didn't particularly want to do that.)
You probably will need to have the XviD video codec installed on your computers for these to play. Piece of cake to install if you don't have it. If the videos don't play for you, installing that will probably fix the problem.
If you don't want to wait for all the screencaps to load and just get right to the photos and the clips, click here, otherwise, if you want to see a preview of what the clips look like, just scroll down as the screen caps load. :)
Opening Band: Institute (Gavin Rossdale's new group. Yay! I loved Bush, but never got to see them live. Now I have, sort of. :) )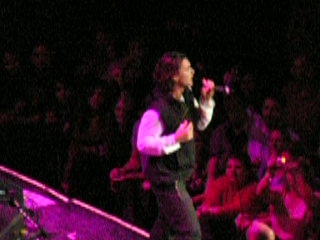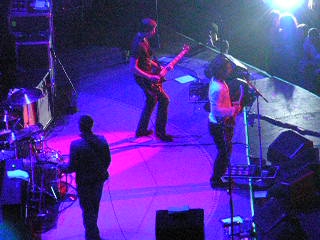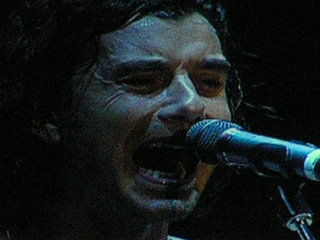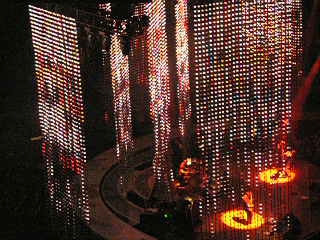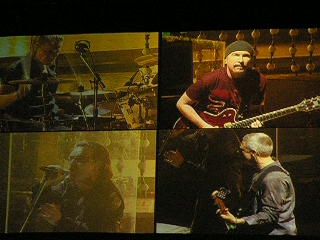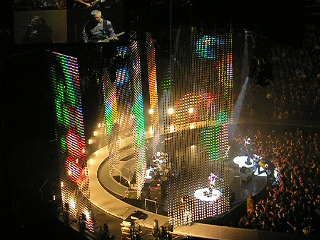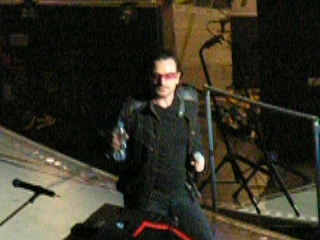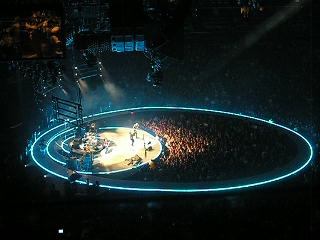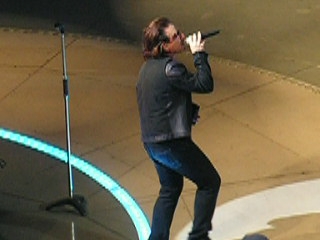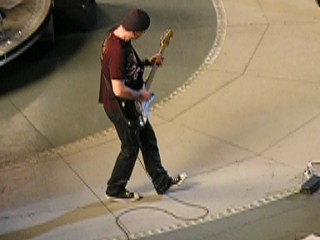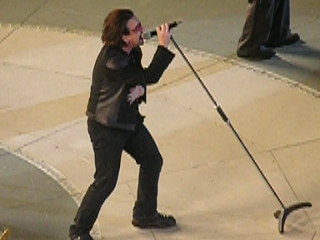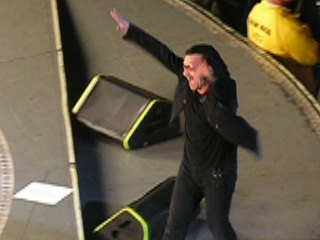 I Still Haven't Found What I'm Looking For / In A Little While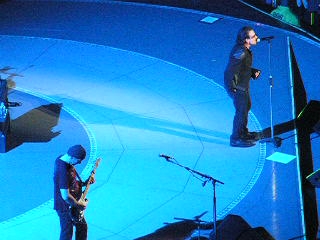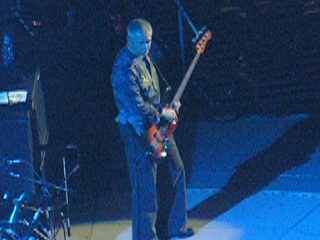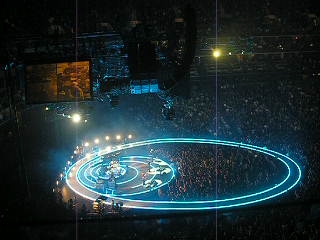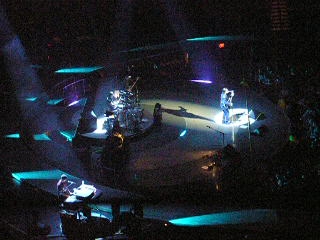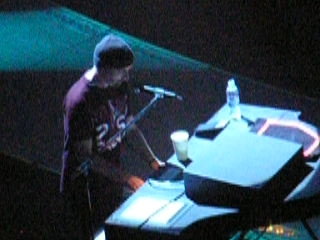 Sometimes You Can't Make It On Your Own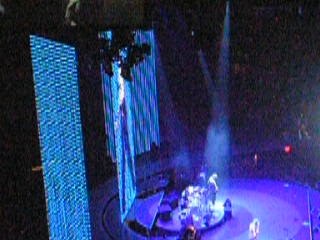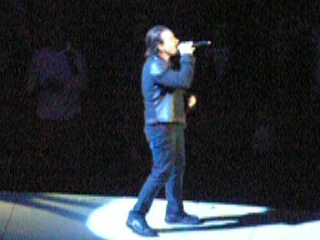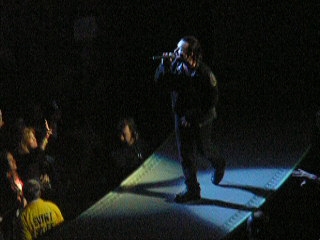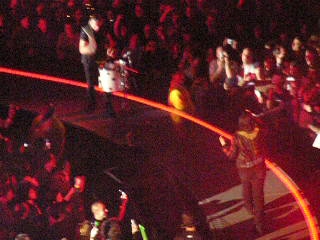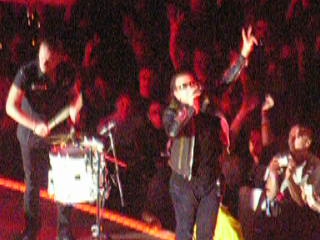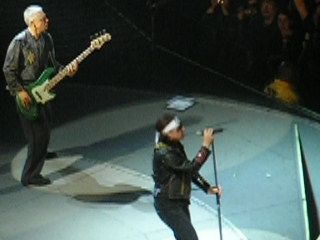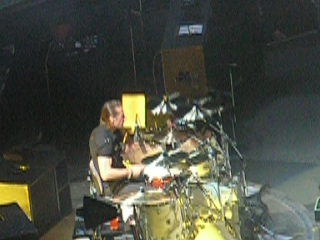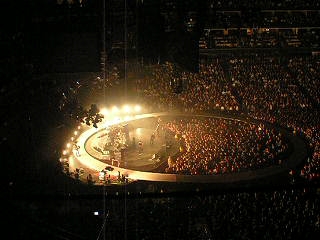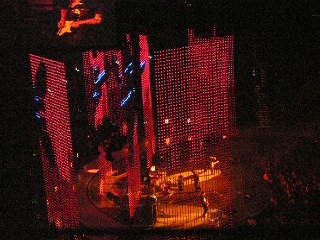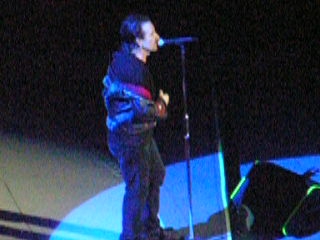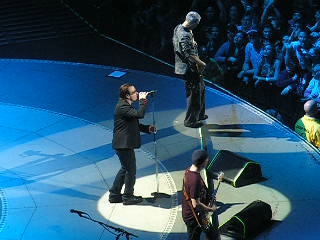 Where The Streets Have No Name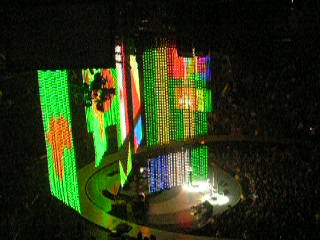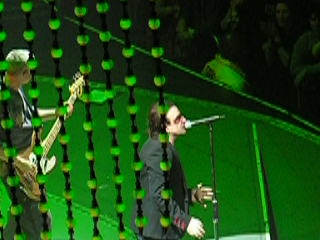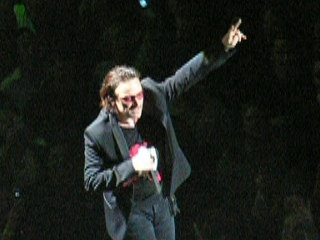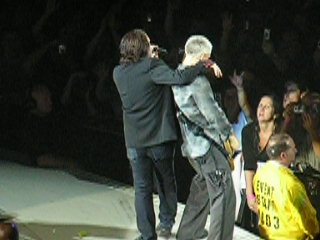 One (the one with the cell phone lights is pretty cool in this batch)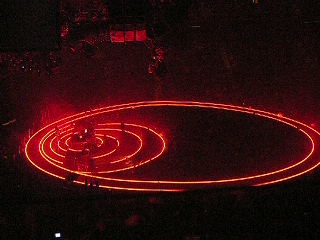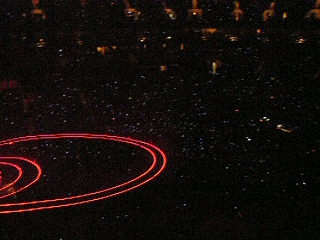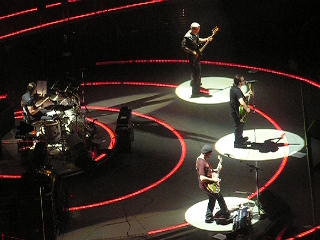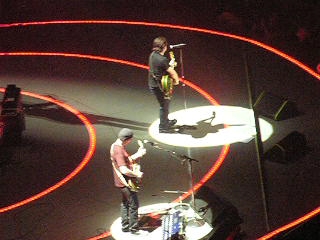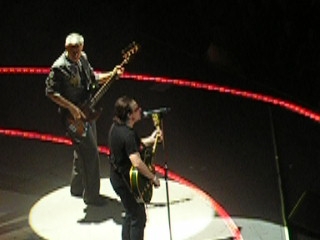 Until The End Of The World (my favorite batch of clips of the whole show, particularly the second (at the start of the song where the lights just go CRAZY)
and third (the loooong one, with Edge's guitar solo).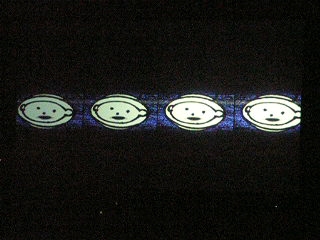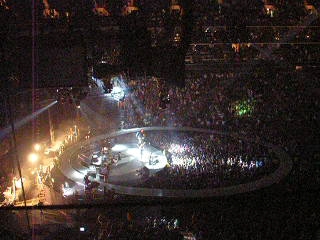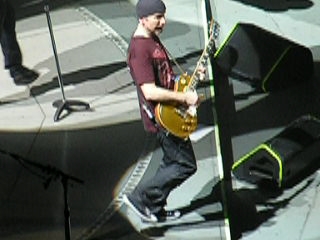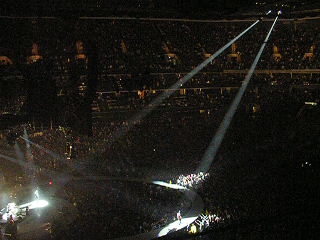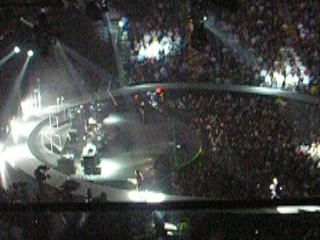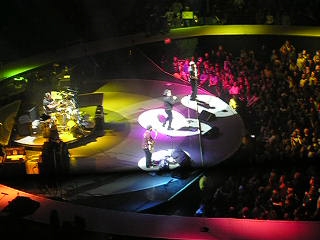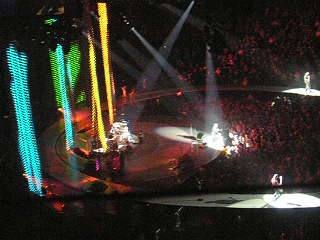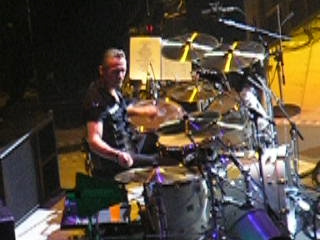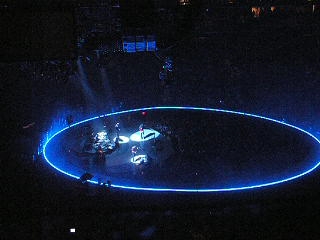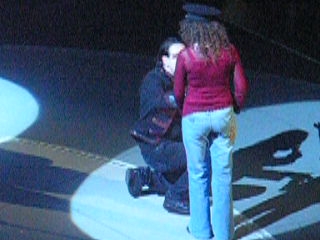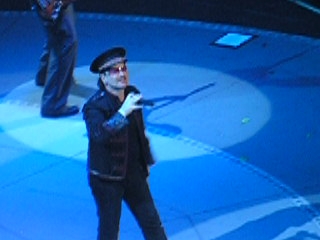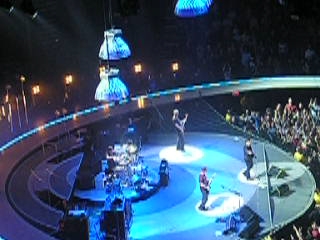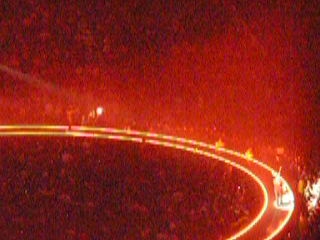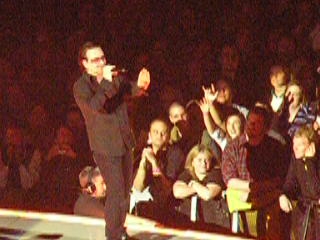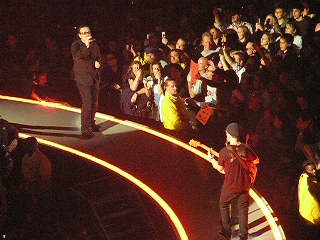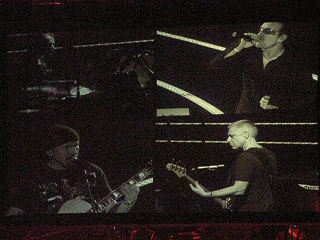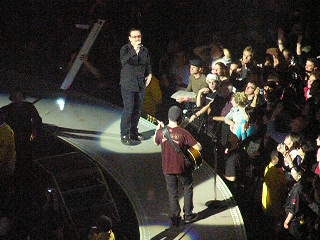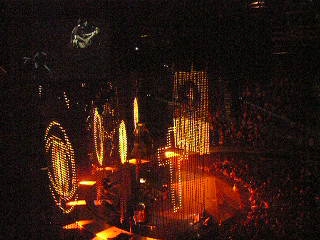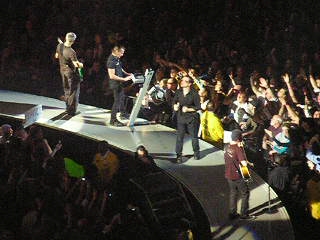 Sing this with me, this is 40! :)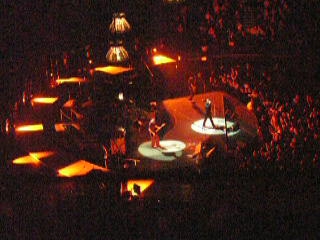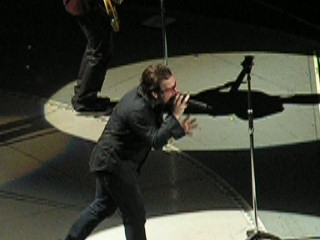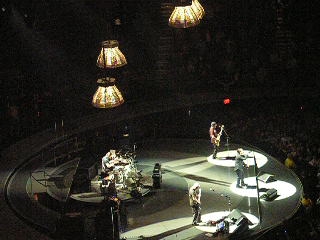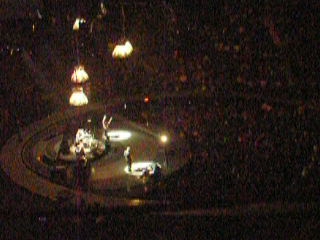 Free counters provided by Andale.